Having lived in an abusive relationship with his dad, Bart Millard eventually reconciled with his father, who came to accept the Lord as his Saviour. Over time, his father had changed from the man he despised to the one he wanted to be like.
Millard, who never quite hit the big time with his music as he lacked that "certain depth," found it in "I Can Only Imagine," a song written from the pain and loss he had suffered in life.
The song was given to Amy Grant to record and sing, crediting him as the writer, but after going on stage, she felt inspired to call him up and introduce him as the writer with the invitation for him to perform his own song.
She also backed out of recording the song, allowing Mercy Me to record it on their own. It was released as the breakout single to their first studio album, "Almost There".
The album is now certified triple platinum and, to date, is the bestselling and most played Christian single of all time. (https://www.usatoday.com/story/life/music/2018/03/13/how-did-can-only-imagine-become-best-selling-christian-song-all-time)
I Can Only Imagine tears at the emotions, and at times, you felt like tears weren't too far away.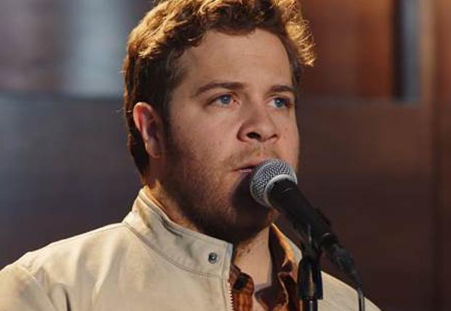 Watching the movie, you could literally feel the raw emotions as J. Michael Finley, who plays the lead character, Bart Millard, struggled with anger and insecurity while dealing with his father's temper tantrums.
One day, upon returning home from church camp after accepting Christ as His Saviour, he was told that his mother had fled her abusive husband, leaving her son behind.
At times, you could almost feel sorry for Bart's father, played by Dennis Quaid, who reminded his son that he had not run but stayed with him.
Madeline Carroll, who plays Bart's love interest Shannon, remained that 'touch of reality' for him as she refused to allow him to be anything but himself. Throughout his struggles to deal with his emotions, she assured him she prayed for him constantly, but there was no compromising her standards.
The movie is all about faith and the power of forgiveness. The actors outdid themselves in the characters they portrayed. As the ending credits rolled, it was to a feeling of total satisfaction—you had just watched something that made you feel good in your decision to keep on forgiving and trusting God.