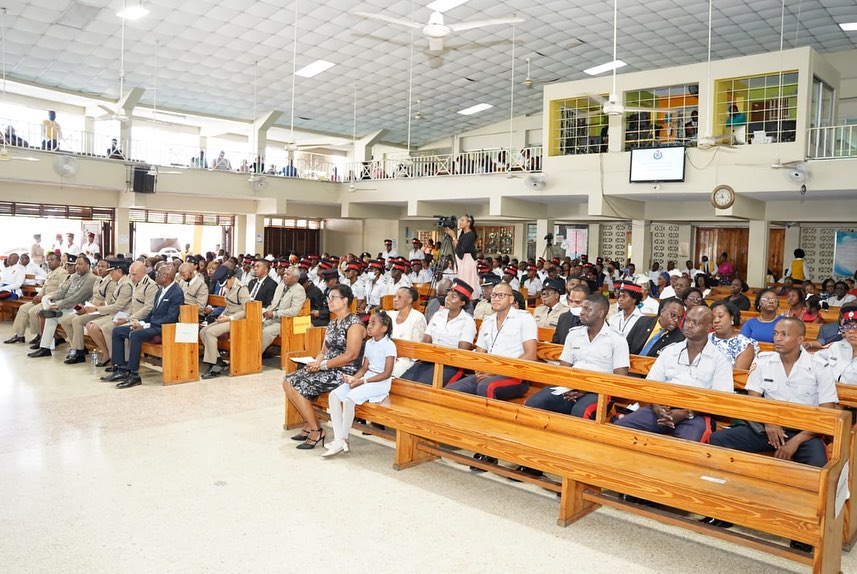 It was a moment for celebration and grief as police officers heartily sang birthday greetings to Police Commissioner Anthony Anderson on Sunday, moments before they paid tribute to 30 of their colleagues who had died since last November.
Of the 30 cops, eight had been murdered, including two in the line of duty, but Pastor Gary Budhoo-Fletcher, chief chaplain of the Jamaica Constabulary Force (JCF), said they will continue to relentlessly pursue excellence, even in the face of seeming defeat.
"Like Paul, we say we are hard-pressed on every side, yet not crushed. We are perplexed, but not in despair; persecuted, but not forsaken; struck down, but not destroyed," he told those in attendance at the JCF Commemorative and Memorial Church Service at the Eastwood Park New Testament Church in Kingston to kickstart Police Week.
Pastor Budhoo-Fletcher, who has been an ordained minister in the Seventh Day Adventist Church for the last 27 years, urged those in the Force to model Jesus Christ as they undertake their duties daily. He said the Force continues to go above and beyond and, in so doing, continues to reap success.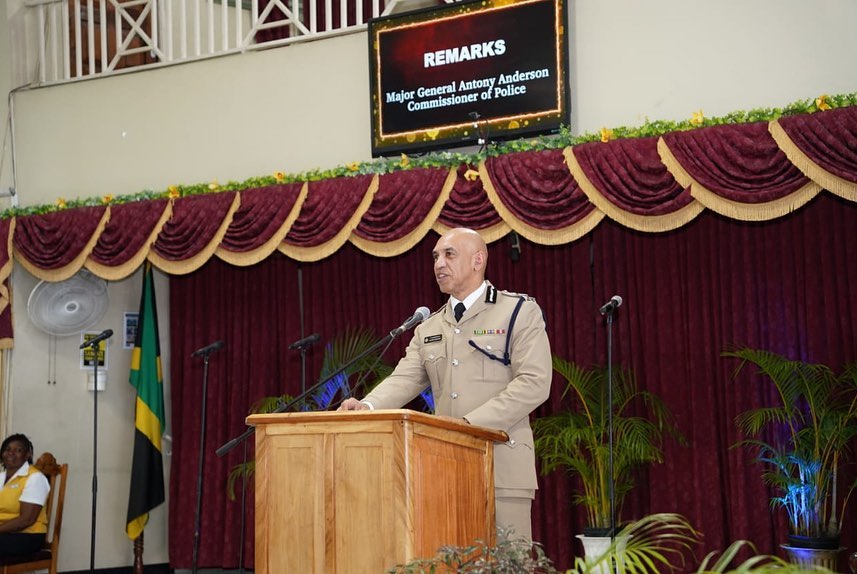 Police Comissioner Anderson said it was customary for him to be working on his birthday.
"The demands on us are unceasing, and when everyone else has that time to retreat, I am afraid that we never have that opportunity," he said after commending members of the Force for their dedication and commitment.
"We have to, at this point, at least once per year, although we do it much more often, give God thanks that He has kept and preserved us over the past year, and that we can actually be here," he said.
The two police officers who died in the line of duty are detective sergeant Victor Francis, 55, and detective corporal Oliver Mullings. Sergeant Francis was stabbed to death in September when he tried to quell a dispute between two men in Portmore, St. Catherine, while detective corporal Mullings was killed in October after he and colleagues responded to calls from residents on Third Street in West Kingston.  
Anderson hosted a luncheon on Tuesday for the children of fallen officers at the Jamaica Pegasus Hotel, as part of several activities to commemorate Police Week. There will also be an award ceremony later this week to acknowledge outstanding members of the Force. The JCF is celebrating 155 years of service.